Layton Park
100 Water Works Road, Coatesville PA 19320
(Physical Address - This is NOT a mailing address)
TENNIS COURTS AND WALKING TRAILS ARE OPEN.
ALL OTHER PARK FACILITIES WILL REMAIN CLOSED UNTIL APRIL
---
Walking/Running Path
The full outside loop is 3000 ft / .568 mile
The figure 8 is 3300 ft / .625 mile
---
Layton Park Pavilion Rental Information
A

signed contract

and

full payment

is required
to secure a reservation
Cash & Checks Only
Rental Fees are Non-Refundable
Pavilion rental contracts are available at the township office building
Pavilions are rented on a first-come, first served basis
Layton Park reservations accepted after January
---
Pavilion #1
No Charge – Can not be reserved
Available on a first-come, first-served basis
Note: Public restroom facilities are located in Pavilion #1 and serve the entire park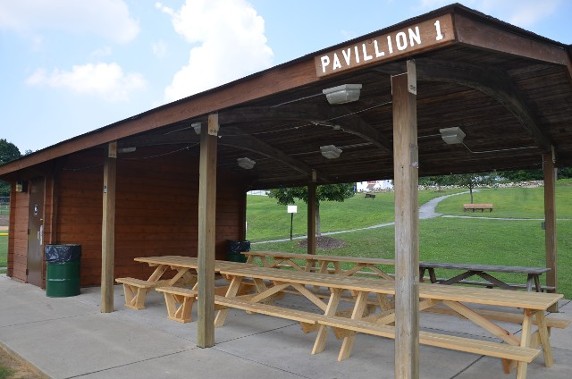 ---
Pavilion #2
Residents $50 - Non-residents $100
Handicapped Accessible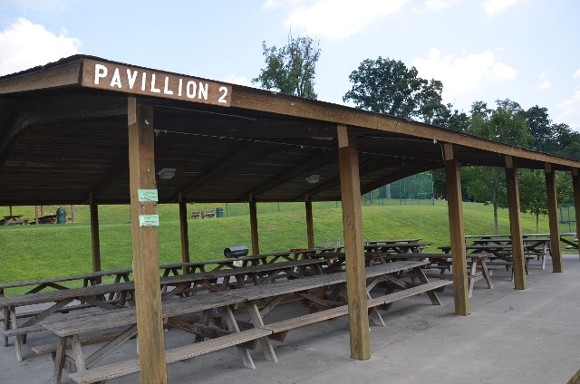 ---
Pavilion #3
Residents $75 - Non-residents $125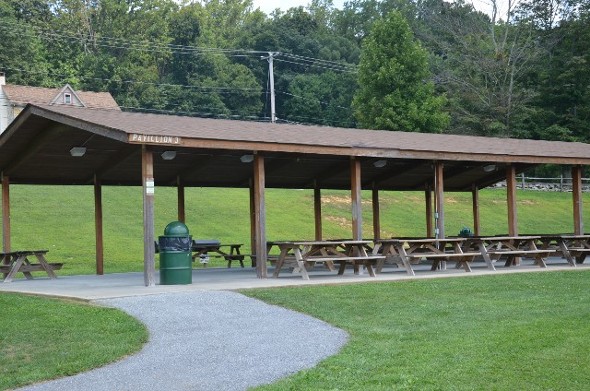 ---
Whole Park Rental
Call the Township for information and pricing
Whole park rentals must be approved by the
Parks & Recreation Board
---
Layton Park Banner Advertising
The Parks & Recreation Board of West Caln Township
offers businesses in the community the opportunity to advertise
with banners placed on our softball fences at Layton Park.
Annual Fee
3'x5' Banner - $100
6'x6' Baner - $200
Banner fees are payable to West Caln Township
Banners remain on the fences from April through November
The Parks & Recreation Board will have final approval on all banners
For information on how to order your banner, contact the Township Offices
or any member of the Parks & Recreation Board
Banners are the property of the businesses. West Caln Township is not responsible for stolen or damaged banners. The township will be responsible for hanging the banners, taking the banners down, and storing them during the winter.